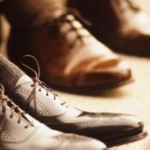 As it turns out,  all of the uses for lip balm may not be so obvious. Check-out what we discovered with a little bit of research and a lot of know-how about lip balm.
1) Moisturize Knees & Elbows
Knees and elbows can have the roughest and driest skin on the entire human body. Soften them with an intense moisturizing treatment of lip balm.
2) Make Up Make-up
Ladies-use lip balm as a base with your favorite powered eye shadow or make-up and make a cream-shadow or even foundation.
3) Stop the Bleeding from Minor Cuts
Guys-next time you cut yourself shaving, ditch the embarrassing toilet paper piece on you neck or face for a clear coat of lip balm instead. Your pride will thank you later!
4) Sooth Rashes
Use lip balm to help soothe dry skin and rashes. With it's high aloe and vitamin E content, it will sooth and repair your achy skin.
5) Tame Wild Hairs
Have some stubborn fly-aways, brow, or mustache hairs? Lip balm is wax-based and will help tame your wild mane.
6) Lubricate Zippers
The next time your zipper gets stuck, try rubbing some lip balm on it and the natural oils will help lubricate your zipper to run more smoothly.
7) Shine Your Shoes
If your shoes are looking a little dull, but you don't have the time or the money to go get a shoe shine, rub some lip balm on your shoes and buff them with a dry washcloth.
8) Protect your Entire Face
Whether it's from windburn or hair dye, rub some lip balm on your face for a solid barrier between your face and whatever you want to protect your face from.
9) Keep Your Shoes Tied
Coat the part of the shoelaces that you loop with lip balm to keep them from coming undone.
10) Repair a Scratched CD
Spread a thin layer of lip balm over a scratch on your CD and it will stop it from skipping.
If you want to read about even more unusual ways to use lip balm, read these three articles:
http://www.nichetopics.info/lip-balm-uses.html
http://thegloss.com/beauty/makeup-minute-top-10-uses-for-lip-balm/
http://ecoki.com/tips-for-chapstick/
Leashables has several different lip balms to fit any budget and taste. Shop on our website www.Leashables.com.